Corporate Care Program Overview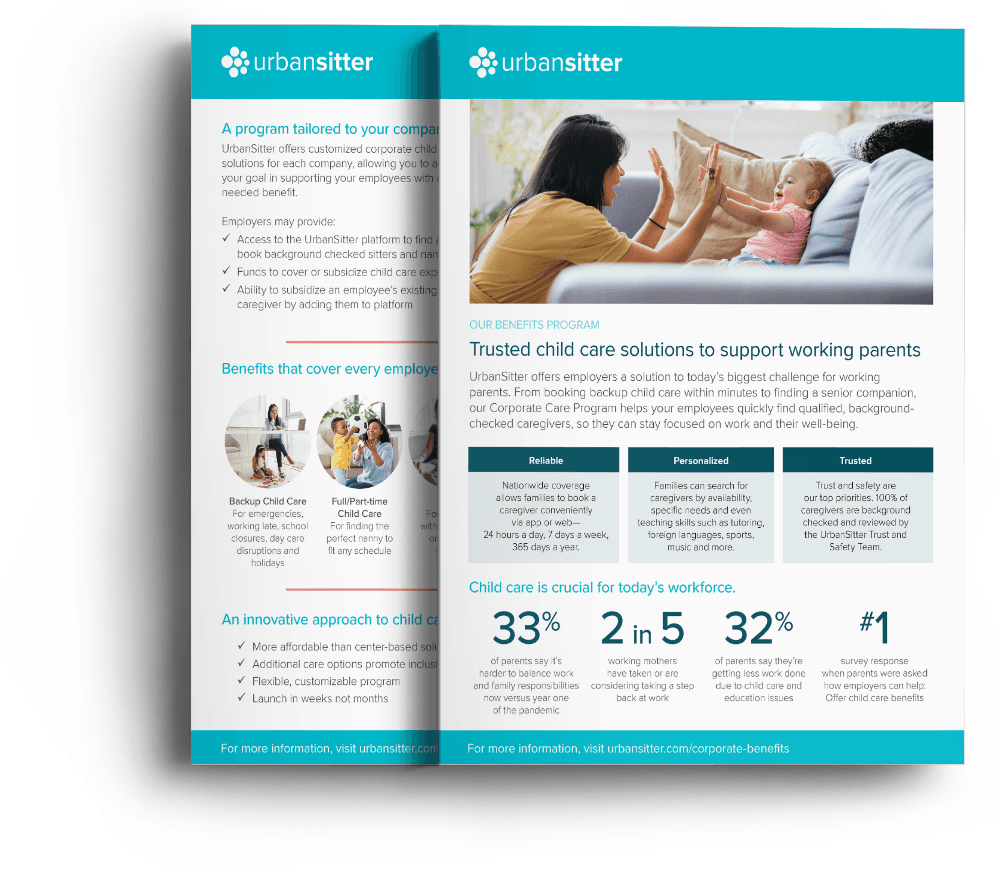 Download this free resource
About the Corporate Care Program Overview
Find out more about how UrbanSitter offers employers a solution to today's biggest challenge for working caregivers with this quick two-page overview of our Corporate Care Program.
In this program overview, we address popular questions such as:
What program options do you offer?
What types of child care and other care solutions are covered?
Why do employers choose UrbanSitter over other solutions?