UrbanSitter Corporate Care Program Overview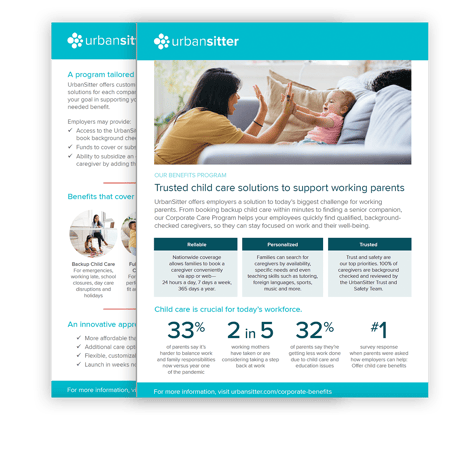 About the UrbanSitter Corporate Care Program Overview
This program guide outlines the solutions and services that UrbanSitter offers to employers that are looking to provide their employees with reliable caregiving benefits.
In this overview, we address frequently asked questions such as:
What program options does UrbanSitter offer?
Besides child care, are other caregiving services offered such as tutoring, pet sitting, elderly care, and housekeeping?
Why should employers choose UrbanSitter over other care benefit solutions?
Download this free resource